2023 Common Reader
The Rock Eaters, by Brenda Peynado

The Denver 2023 Convention features Brenda Peynado's wonderful short story collection The Rock Eaters. While these stories could be described as colorful, they can also be exhilarating, thought-provoking, and, at times, terrifying.
Regents' Common Reader Awards
Chapters can receive $100 for organizing and hosting a local event or activity around the 2023 Common Reader: The Rock Eaters. Chapter members do not need to attend the convention to apply for a Regents' Common Reader Award. After the event, chapters simply apply for the award money, following the guidelines posted at english.org. Award applications should be emailed on or before February 15, 2023, to the appropriate Regent. View application guidelines.
Common Reader Convention Awards
Awards of up to $600 will be given at the international convention for critical essays or other genres of work that deal with the common reader. To be eligible, students indicate on the convention submission form that their work is in the common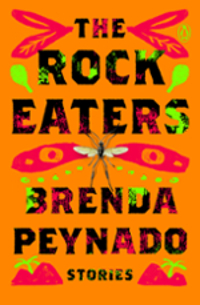 Get your copy now and start planning on how your chapter will engage with this powerful book.
Purchase The Rock Eaters from Tattered Cover Book Store